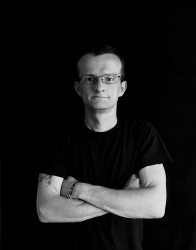 Gary Bolton Signs to Juiced Digital
Gary is an up & coming DJ/Producer who learned to mix nearly 2 decades ago on a set of Technics 1210s.

His taste in music ranges quite widely although he has a strong preference for trance music and its sub genres.

After years of travelling up and down the country to see his favorite artists in some big clubs he just couldn't shake the feeling of wanting to be up there playing his own set and decided it was time to be heard by a bigger crowd and not just his mates at house parties, he entered a dj competition at the end of 2019 which came through for him and he was given the opportunity to play for TRANSONIC a few months later.

Since we went into lockdown Gary has focused on music production and received lessons to understand what it takes to produce a solid track, working alongside a powerhouse in jay flynn, this is gary's first solo release and we are sure it won't be his last

With releases on Trancespired & Hard Trance of Europe (HTE) Gary is starting to get his name familiar with the heavy hitters.